In the ever-evolving landscape of technology, home automation systems have become a key component of modern living. As 2024 rolls in, an increasing number of homeowners are seeking to enhance their living experiences with these innovative systems.
However, cost is an important consideration in this journey towards smart homes. This document aims to give you a comprehensive understanding of the costs associated with home automation in 2024, helping you make an informed decision and plan your investments wisely.
How much does home automation cost?
The cost of home automation systems can vary widely depending on the features included. Generally, basic systems with basic security and lighting control will start from around £500-£600. High-end systems with more complex features, such as AI integration, energy management capabilities, and advanced climate control, may cost up to £2,000 or more.
For a comprehensive home automation with hardwired systems such as Control4, you can expect to pay between £6,000 to £10,000 depending on the desired finish. Home automation for just one room will be a lot cheaper, as will DIY home automation. If you choose professional installation, you'll achieve a streamlined system, but you will be paying for a professional home automation installer.
The installation process will vary depending on whether you choose a hardwired automation system or a wireless system. In general, hardwired automation systems offer better security, as they are less prone to exploitation from attackers. They can still be controlled remotely, but the setup in your home will be more secure.
In addition to the cost of home automation installation, you'll also need to consider your smart devices.

What is a home automation system?
Home automation systems, also known as smart homes, allow homeowners to control different aspects of their house remotely, often with the use of smart devices. This includes functions such as CCTV security, lighting and temperature adjustment with the help of their smartphones or voice commands.
In addition, these systems can be used to monitor energy usage and provide automated alerts for potential problems in the home. They are commonly used to increase security, to streamline entertainment systems, and to increase accessibility. Home automation is also commonly used to increase safety around the home. For example, smart home technology can be used to monitor very young or very old residents.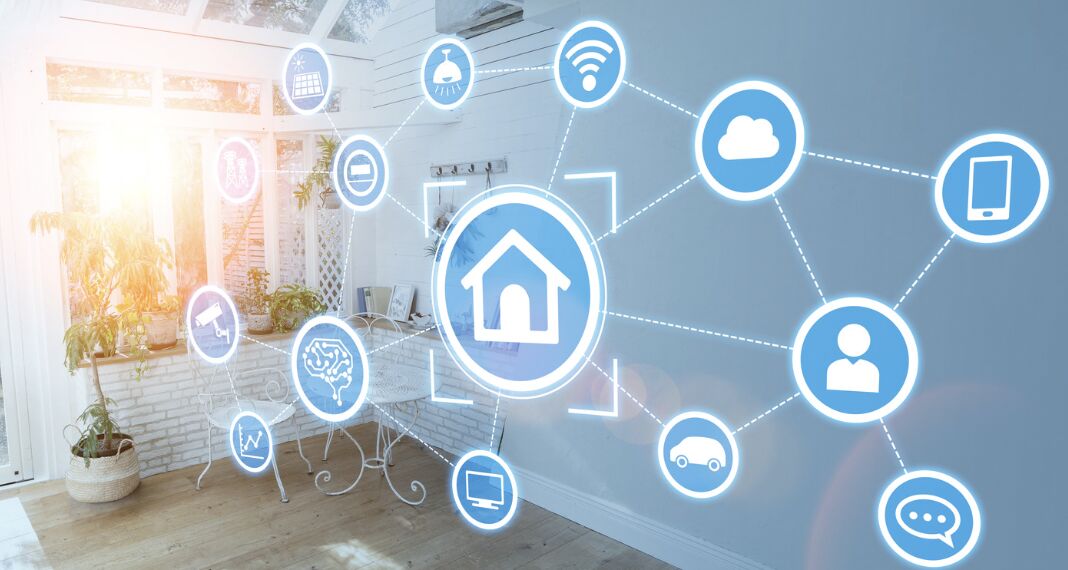 What does home automation typically include?
A home automation system typically include a range of features aimed at enhancing convenience, security, and energy efficiency.
One of the key elements is lighting control, allowing users to adjust the intensity and colour of lights in different rooms directly from their smartphone. Smart lighting can adapt to the homeowners routine, or be linked to sensors that respond to other smart devices such as automated blinds. Smart lights are also high energy efficient, as you can control lighting from anywhere with an internet connection, not just from your home lighting controls.
Security is another major aspect, with security features like smart locks, security cameras, and a security alarm that can be remotely monitored and controlled. If you're going to invest money in a smart home system, it makes sense to ensure improved security is on your list of priorities. A good security system can help you to feel more at ease in your own home. It can also make those living alone feel better about their home security.
These systems often include climate control, enabling homeowners to adjust heating and cooling systems according to their preferences. Smart thermostats are not just great for your wallet, they're also great for the planet. You can switch on your smart thermostat while you are heading home, and switch it off if your plans change. This means no more wasted energy consumption associated with heating an empty home.
Entertainment is a key factor for many homeowners. This could include multi room audio system that allows you to play music or your favourite podcasts in any room throughout your home. You might like your home cinema system with your lighting controls and create an automated routine that changes the lighting mood when you start a movie. We have also installed smart TVs beside pools that automatically retract into a secure and tamper proof box when not in use.
Another common feature is smart appliances, such as refrigerators, washing machines, and ovens, which can be programmed to perform tasks at specific times. Smart appliances can also speak to the wider home automation system, allowing you to enjoy a connected and truly smart home.
Finally, home automation systems also offer energy management features, providing real-time data on energy usage and enabling homeowners to optimise their consumption, leading to lower utility bills.
What is the future of home automation?
In 2024, we can expect to see the emergence of even more sophisticated home automation systems. Technology is being developed that will allow homeowners to control their appliances further and set energy-saving schedules for them. Smart home tech is about more than just fun features that allow you to control your lights from your phone or integrate your smart speakers.
Artificial intelligence (AI) is beginning to be used in home automation systems, allowing them to learn from user behaviour and automate tasks without the need for input from people. While overrides will always be available, we could soon see a future where the smart home is making decisions for us to make life easier.
This would be a completely custom system that is unique to each home and its inhabitants. The system would learn your routine and then make suggestions about what might be helpful for you. For example, it could start a morning routine that includes blind control to wake you up, followed by your choice of morning playlist on your multi room audio system. In the kitchen, your coffee machine will start brewing coffee, ready for you to start your day.
How do I get started with home automation?
Many people get started with home automation in a much smaller way, choosing smart devices like a smart speaker and smart bulbs to replicate the perks of a hardwired automation system. They later want to make their smart home professional using an integrated home automation system setup. Smart home systems are often best planned as part of a wider renovation, as this will make things like light fittings and other fixtures more accessible.