The internet of things is paving the way for a smarter and more connected future. Automation in the home is about more than just living in a futuristic environment, it can also help to save energy usage, make your home more secure and make your home more accessible.
There are many smart devices available and you may have already started to introduce them into your home. Perhaps you already own a smart TV, smart thermostat, or smart lock and security camera.
This is a great place to start, but many homeowners are missing out on some key integrations. If you're confused and confounded by automation, this guide will help you to understand what systems in your home would benefit from automation. Read on to learn our top home automation ideas.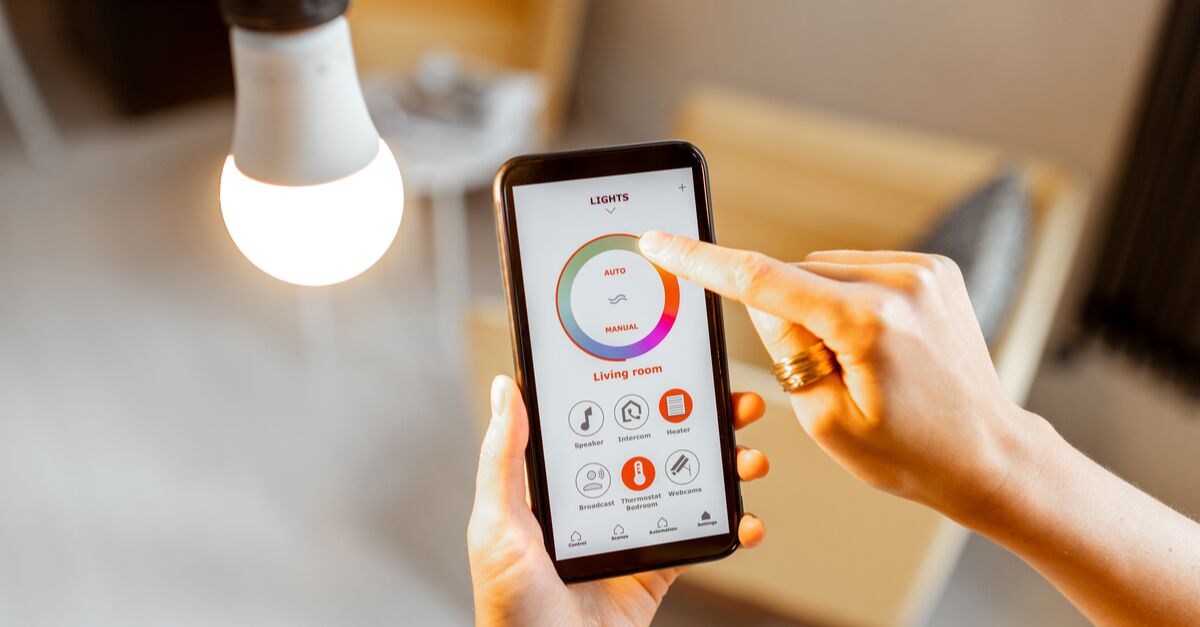 Introducing Smart Devices
Smart devices are capable of responding to external stimuli, being operated and monitored remotely and often controlled from a single command unit. Examples of home automation ideas include a security system, smart light switch and smart locks.
A complete home automation system will allow you to take control of key processes from anywhere in the world. For example, if you're away from home and wondering if you left the heating system switched on, you could quickly check.
Or you can check if your garage door is locked from your desk at work. Better yet, you could open the garage door when you get an alert from your smart doorbell that a parcel delivery has been attempted.
Here are some cool home automation ideas that you should consider for your property. If you're looking to build a truly smart home, we recommend exploring the options available with Avisio.
We can help to install and connect your devices with a smart control central hub and remote control capabilities. You could save money on your energy bills, improve security and make life easier for those living with limited mobility.
Safe And Secure: Smart Locks
Security cameras are not new, but smart technology is making home security systems more effective and a better deterrent. A smart security system could include everything from smart locks on your front door to motion sensors and cameras fitted around your home.
You might also include smart outdoor lights that automatically turn on on a schedule or when the motion sensor is triggered. Door and window sensors will ensure that you are alerted when they are opened. And if someone does break into your home, your smart home security system will start recording evidence. In this way, a smart home security system can offer both prevention and remedy.
We take the smart home security system to the next level by making it all accessible from a smart home hub. This means you can check on your home from anywhere in the world using a smartphone.
This type of home monitoring is great for more than just enhanced security, it can also help you to keep an eye on elderly or disabled relatives to ensure they can maintain their independence.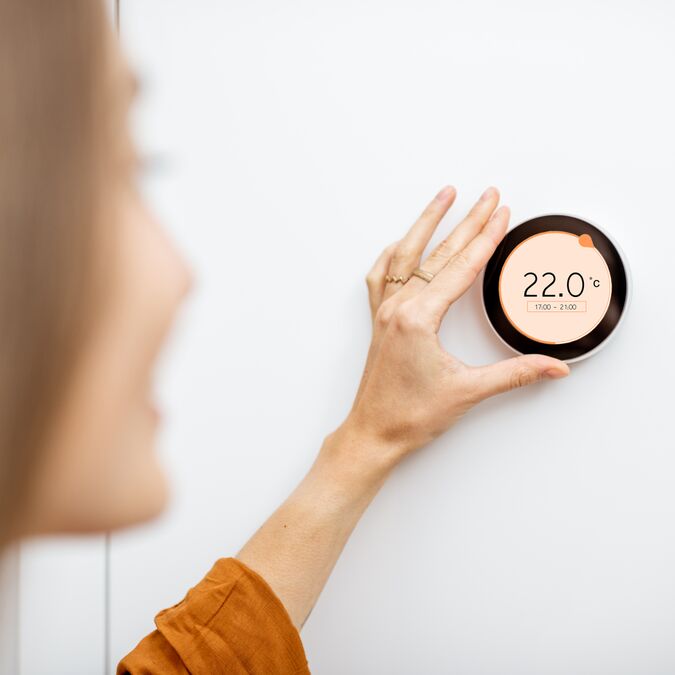 Creature Comforts: Smart Thermostat
When it comes to keeping your home toasty and warm, having thermostat controls at your fingertips at all times is certainly valuable. But with energy bills rising, no one wants to be paying to heat an empty home.
With a smart thermostat, you can take control of your heating from your central control hub. With the use of smart plugs, any device can potentially become a smart device. For example, you could hook up a coffee maker to a smart plug and then start brewing a delicious pot of coffee before your alarm clock has even sounded.
Creating automated routines is also a popular use for smart devices. For example, you could create a morning routine that starts with a smart speaker that plays your favourite music to wake you up. Smart lights automatically switch on to help get you out of bed.
The smart blinds in your home then open to let the morning light in. Downstairs, a smart coffee machine can be connected to your smart hub, which will start brewing your morning coffee. As you walk downstairs, smart speakers follow you and play a morning news briefing to get you ready for the day.
Other popular home automation ideas include smart doorbells to help make sure you never miss a visitor or a parcel again. You can also hook up safety devices like smart smoke and carbon monoxide detectors.
Sound And Vision: Smart Entertainment
Most people already own a smart TV that is capable of accessing the internet and playing content from a range of streaming services. The next step in the evolution of smart entertainment is to connect multiple devices for a truly smart experience. You can take control of your home entertainment system using voice commands or from your smart home hub.
Smart TVs and smart speaker systems will help to enhance your viewing experience. With smart light bulbs, you can set the mood for movie night by turning off all the lights or switching off the bright lights automatically and introducing smart lighting that suits the film you are watching.
And it doesn't stop with your smart TV, you can also create a music paradise in your home with the help of connected smart speakers. A smart speaker can be controlled for your smart home hub, or you can stream music from your phone. With a smart speaker in every room, you can also allow the music to follow you around the home.
These are just some of the home automation ideas that you can achieve with smart devices. While many homeowners have investigated singular items like a smart thermostat or smart lights, there is a huge amount of value in finding ways to make these home automation devices talk to one another. This is when the true smart home experience can be realised.
If you'd like to learn more about how smart home devices, smart security systems or smart home installation can make your life easier, get in touch with our team today.